Halloween 2003 was our first year to create a small cemetery scene in our front yard. Inspired by someone else's yard haunt the year before, our cemetery ended up with some home-made tombstones & crosses, effect lighting, fog machine and a few store-bought props all surrounded by a small decorative fence from a garden center (primarily to keep children out).
Overall, the display was small, but quite effective and we received many compliments. The most popular prop was our "fog spitting jack-o-lantern". With the fog machine hardware hidden in the shadows, many people were surprised when fog erupted with a loud hiss from a normal looking jack-o-lantern.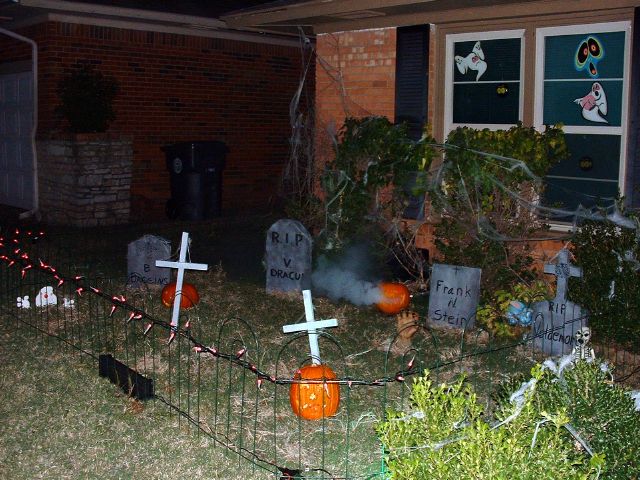 Our humble cemetery. We put the purple "slime lights" on the cemetery fence so children could see where it was in the dark and not trip over it.